Mason Noise Eliminated and Videos of Live Week 4 Performances
21 Nov, 2015 - 9:57 PM by James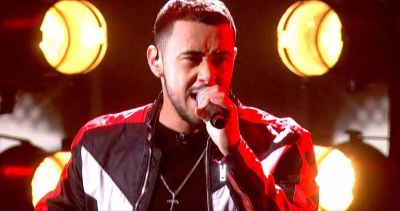 In a live show twist tonight Mason Noise was voted off, after he had performed Jealous by Nick Jonas, earlier in the show.

The voting lines were opened for 10 minutes after each of the acts had performed, and the acts announced safe - in random order - were Lauren Murray, Che Chesterman, Louisa Johnson, Reggie 'N' Bollie

Then the act with the fewest votes was announced as Mason, meaning 4th Impact and Anton Stephens were safe also.

The voting lines are still open and another act will leave during Sunday's results show.

Videos of Saturday's Love and Heartbreak theme performances:














Comment posted by:&nbspjoeysteele
Unbelievable, Mason was really good,not his best performance but far better than Che,Anton and certainly Reggie and Bollie.

The girls were the best tonight for me.

No way should Mason be out and I don't think he would have been had they stuck to the format of the last weeks and let the vote run until tomorrow night.
Published on: 21 Nov, 2015 - 10:02 PM

Comment posted by:&nbspLiam-
About time too.
Published on: 21 Nov, 2015 - 10:03 PM

All times are GMT. The time now is
06:44 AM
.